Harnessing the Powerful Force of Connected Networks in Businesses with the Help of C&W Services
In the modern era, businesses strive to expand and boost profitability by leveraging interconnected networks. These networks form the backbone of interlinked systems, technologies, and devices, enabling smooth communication and data sharing.
Connected networks empower companies to enhance products and services by leveraging insights from diverse data sources and gaining valuable information about customer preferences and behavior.
4 Examples of Connected Networks
Cloud computing: This refers to delivering computing services over the internet, enabling remote data storage and processing.
Internet of Things (IoT): IoT is a network of physical devices with sensors, software, and connectivity for data collection and exchange. It revolutionized supply chain management, asset tracking, and customer experience.
Social Media: These platforms are crucial for business marketing, connecting with target audiences, and gaining insights into consumer behavior.
Virtual Private Networks (VPNs): A VPN establishes a secure connection between networks, enabling secure remote access and data sharing. It's perfect for businesses with remote employees or multiple office locations.
How do Connected Networks Benefit Businesses?
Improved Efficiency: Connected networks enable faster communication, data sharing, and collaboration, reducing time and effort. This increases productivity and saves costs.
Enhanced Customer Experience: By gathering and analyzing customers' data, businesses can personalize products and services, leading to higher satisfaction and loyalty.
Access to Global Markets: Connected networks allow businesses to reach a wider audience beyond their physical location, creating growth and expansion opportunities.
Better Decision-Making: The vast data available through connected networks provides valuable insights for strategic decision-making and innovation.
Challenges of Implementing Connected Networks
Security Risks: With increased data sharing and remote access, businesses face cyber threats like hacking and data breaches. Strict security measures are necessary to protect sensitive information.
Compatibility Issues: Connecting different networks and systems can be challenging, especially if they use different technologies, facilities, and protocols. Integration may require additional investments in hardware and software.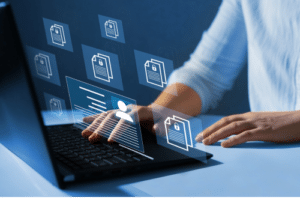 Data Management: The vast amount of data generated through connected networks can overwhelm businesses. Effective data management strategies are essential for organizing and utilizing data efficiently.
Let C & W Technologies Manage Your Connected Networks Now!
Networks play a critical role in business success, and it is essential to have them properly managed.
At C & W Technologies, we understand the importance of connected networks and offer reliable solutions to ensure your business runs smoothly.
With 30+ years of industry experience, we can take full responsibility for network management to ensure optimal performance at an affordable cost.
We stay updated on the latest tech and services news to offer advanced solutions for communication and data management. Our experts provide 24/7 support to ensure smooth network operations.
How can C & W Services help businesses manage their connected networks?
Partner with us today and let our dedicated team help your business leverage connected networks for growth and success! Contact us now to learn more about our services and connect your business to success!
FAQs
Q: What is a managed service provider?
A managed service provider (MSP) is an IT services company that takes full responsibility for managing a client's IT infrastructure and operations.
Q: How can a managed services provider help my business?
An MSP offers support services like network monitoring, security solutions, cloud services, technical support, and disaster recovery. These services enhance efficiency, lower costs, and improve your business's technology infrastructure.
Q: What is a managed services model?
A managed services model refers to a defined set of IT services that an MSP offers to clients under a subscription-based pricing structure.
Q: How does remote monitoring work for connected networks?
Remote monitoring allows MSPs to keep track of a client's network performance and identify any issues proactively. This helps prevent downtime and ensures optimal network performance.
Q: What are some common service offerings of managed services providers?
Some common service offerings include cybersecurity services, managed platform solutions, infrastructure management, technical support, and disaster recovery.
Q: How can an MSP ensure quality service delivery?
Most MSPs have a service level agreement (SLA) with their clients, outlining the agreed-upon services and performance standards. This helps ensure that the MSP delivers quality services to their clients.
Q: What types of organizations can benefit from managed services providers?
Any organization that relies heavily on technology can benefit from managed services providers, including small to medium-sized businesses, healthcare facilities, educational institutions, and non-profit organizations.
Q: Can managed services providers offer training for clients?
Yes, many MSPs provide client training on new technologies or software implemented in their infrastructure. This enhances efficiency and productivity.
Q: How does an MSP handle maintenance and facility services?
Some MSPs provide facility services, managing physical servers and hardware for clients, including maintenance, repairs, and upgrades.
Q: How does a managed services provider optimize an organization's technology infrastructure?
An MSP can analyze and assess an organization's technology infrastructure to identify areas for improved efficiency. They can then implement solutions and manage the infrastructure for smooth operation.
Q: Can a managed services provider help with resource management?
MSPs assist with resource management by monitoring and optimizing network usage for efficient resource utilization. They also provide resource allocation recommendations based on organizational needs.
Q: How does an MSP manage communication among different systems and platforms?
MSPs integrate and manage diverse systems and platforms to enable seamless communication across networks. This enhances collaboration, productivity, and efficiency within the organization.
Q: What is the demand for managed services providers in the IT industry?
The demand for managed services providers is increasing as organizations heavily rely on technology to compete in today's market. MSPs offer expertise, cost savings, and peace of mind for businesses optimizing their technology infrastructure.
Q: Can an MSP provide a range of services in-house?
Many MSPs have expert teams delivering a wide range of in-house services. This enables better coordination and faster issue resolution.
Q: How are services delivered by managed services providers?
Managed services providers typically offer services through a subscription model, where clients pay a monthly fee. This provides businesses with predictable costs and simplified budget planning.
Q: Can managed services providers help with disaster recovery?
MSPs commonly provide disaster recovery services to safeguard organizations from data loss and downtime during disasters. They can also aid in creating backup and recovery plans to minimize business disruption.
Q: What makes C & W Technologies stand out as a managed service provider?
At C & W Technologies, we have 30+ years of industry experience and a dedicated team of experts who stay updated with the latest company news and technologies.
We offer comprehensive solutions for efficient data management and communication, making us a valuable partner in our clients' success. We prioritize delivering exceptional, customized services that ensure optimal performance at an affordable cost.
Our team is available 24/7 for remote support and disaster recovery, providing peace of mind and allowing clients to focus on their core business goals.
We pride ourselves on delivering quality services, maintaining strong client relationships, and adapting to the evolving demands of the IT industry. Contact us today to learn how we can help your business leverage connected networks for success!