Did you know March 31st is World Backup Day? One may ask what is this day all about? You have probably heard that it is important to back up your data, but sometimes this precautionary step may be skipped. It may be on the bottom of the priority list. Is it really as important as some might say? The answer is, "yes!" A properly set up data backup could save you hours of wasted time and a headache from loss data in the long run! World Backup Day is a great reminder to do a health check on your backups.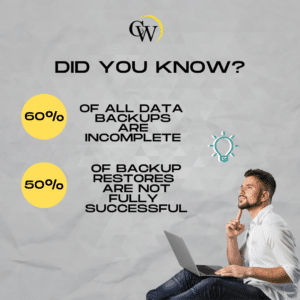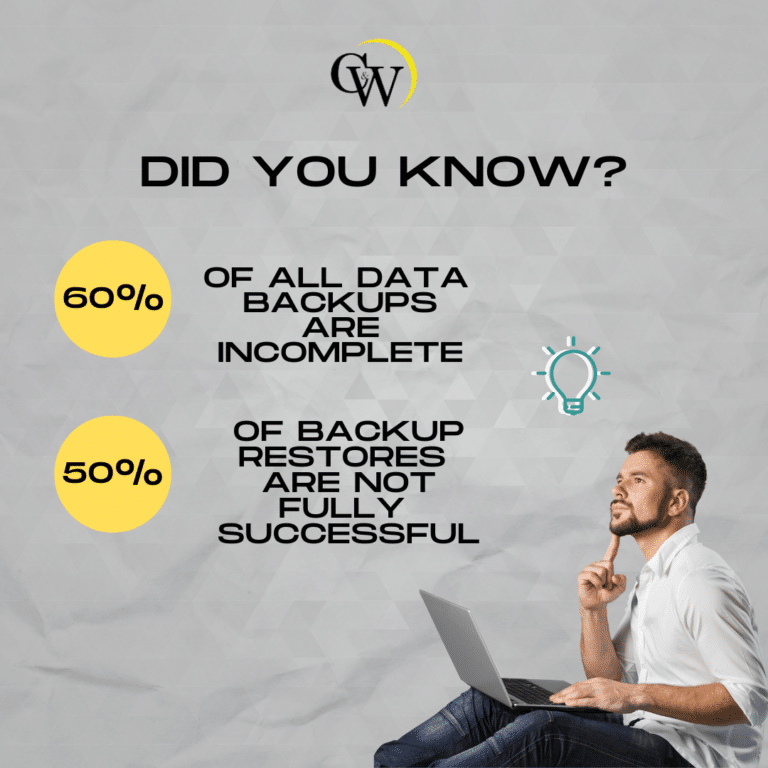 As an IT company, we see it all. We see clients come into the shop with a compromised computer only to find out none of their data has been backed up. We see individuals and businesses lose all their data. It is really disheartening when a client states they backed up their data only to find out that it was not properly backed up. It happens all too often.What causes data loss? This is quite an open-ended question as there are many situations where data loss may occur, but some causes could be an IT failure, a network outage, IT device theft or loss, extreme weather conditions, data corruption issues, or ransomware attacks. But, even still, some may say, "I don't have time to back up my data routinely."
Did you know that 29% of data loss globally is caused by human error? Most business leaders choose to invest their time (and the time of their skilled employees) in high-value projects, not data backup. Here are two reasons you need a data backup specialist on your side.
Not all backups are created equal. 60% of all data backups are incomplete.
 Not all backups are easily recovered. 50% of backup restores are not fully successful.
What can you do NOW to prevent data loss? Below are 6 best practices for business data backup management.
Backup your data on a CONSISTENT basis
Use automation to your advantage. Automate your data backup process
Backup at least one copy of your data to the cloud
Verify and test your backup regularly
Encrypt your backups
Ensure that your backups meet industry standards and legislative compliance mandates. For more information on compliance management, check out our website.
Data loss is real. Meet with our team to create a plan to protect your system today!
We make it our business to protect your business.
Contact us today or visit our website!
Connect with us on social media!